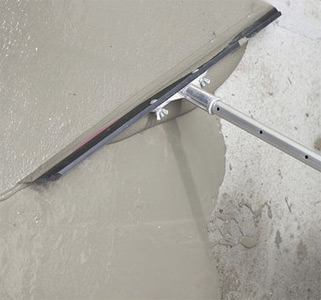 Resurfacing your worn, stained, or spalling concrete floor will make it look like new. Being it a basement floor, garage floor, patios, walkways, steps, areas around a pool - basically any concrete surface.
Also, large industrial and commercial concrete floors can be resurfaced to a like-new condition.
The new tough surface will be uniform in color and will give you years of low maintenance use.
If the concrete surface has cracks in it, we will fix them in a lasting manner before we resurface the concrete floor.
In addition to resurfacing with concrete, you can also choose a Polyurea coating for a durable finish.
We resurface any concrete surface, residential or commercial.
Residential concrete resurfacing:
Basements
Patios
Walkways
Steps
Garages
Commercial and industrial concrete resurfacing:
Sidewalks
Parking Garages
Loading Docks
Factory Floors
Retail Store Floors
Warehouse Floors
Shower Areas
Work Areas
Steps
No job is too big or too small!
Give us a call today for a free estimate on your concrete resurfacing job.