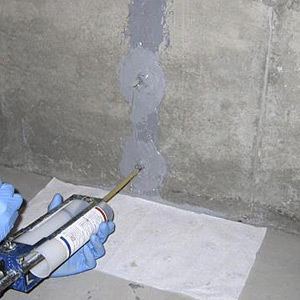 We specialize in repairing cracks in concrete and masonry foundations in Rhode Island and nearby Massachusetts and Connecticut.
We only use top-quality epoxies and urethane compounds that are expertly injected into the foundation wall cracks to fix foundation issues.
These compounds expand rapidly to many times normal size, quickly sealing the masonry or concrete wall crack and stopping any water penetration.
Often, the repaired area may even be stronger than the unrepaired concrete surrounding it.